Vanish Stain Remover Products
DESCRIPTION

- No.1 stain remover in the world

- Works exceptionally well on tough stains

- Treats stains efficiently with single wash where normal products take at least 5 washes

Bring liveness and freshness to your clothes with the expert laundry additive which removes tough stains in one go. Use it with your favourite detergent powder to get the best results.
SHIPPING & RETURNS

Delivery time: Please expect your order to reach you within 3-4 days for metro and 5-7 days for non-metro cities

Returns: You will be entitled to a 100% replacement in case you have received goods which are damaged or distorted. Returns must be initiated within 24 hours of receiving your order by either calling us or sending us an email.
FAQs

Q: Does Vanish really remove stains?
A: Vanish's strong Oxi Advance solution brightens your coloured clothes while also removing stains and odours. You can either pre-treat or soak your colours before washing them with Vanish Oxi Advance Multi Power Gel or Vanish Oxi Advance Multi Power Powder for the greatest results.

Q: Which Vanish product is best for stains?
A: Vanish Oxy Action Stain remover

Q: Does Vanish have bleach in it?
A: No. Vanish is not bleach, and Vanish laundry detergents are not bleached. Without the use of harsh chemicals like these, our Oxi Action mix is more than capable of eliminating stains.

Q: Can you put Vanish in the washing machine?
A: Add 60ml vanish with detergent in your machine and wash as usual usage advise

Q: Can I use Vanish on Coloured clothes?
A: Yes, absolutely you can use Vanish on coloured clothes

Q: Can I replace my detergent with Vanish products?
A: No. You will need to continue using your usual detergent. Vanish products have been formulated for use alongside your detergent not to replace it.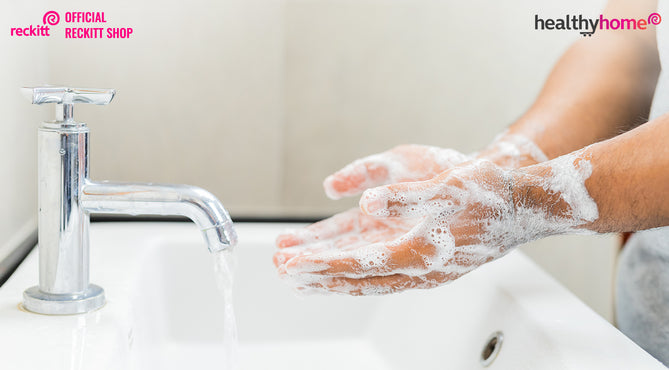 Your life is valuable! Isn't it? Life has almost no meaning without living it to the fullest and living a healthy life. If you have health issues, even if you have money you won't be happy and ther...