Your family's health is important to us and Lizol is committed to keep your surfaces clean. Find solutions to illness-causing germs with floor cleaners, bathrooms cleaners, tile cleaners & toilet maintenance products and combos.
IN FOCUS
Lizol Double Concentrate Disinfectant Floor Cleaner
With just Half a cap of Lizol Double Concentrate, you can protect your loved ones from illness causing germs. Each bottle gives more than 100 uses when half a cap is mixed with 4L of water in every use.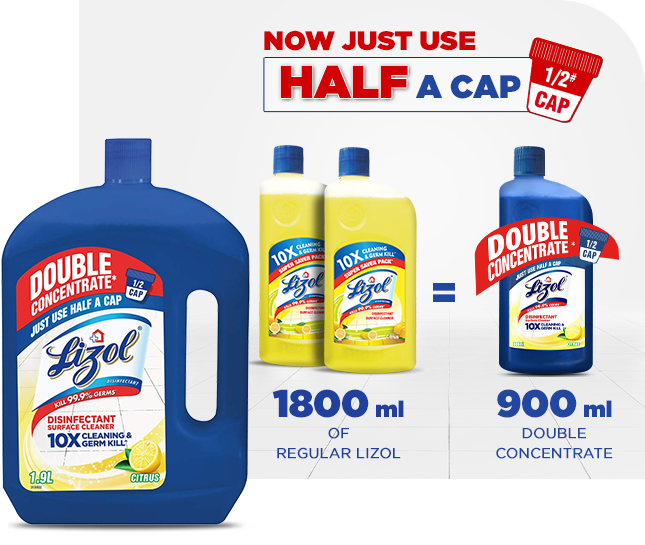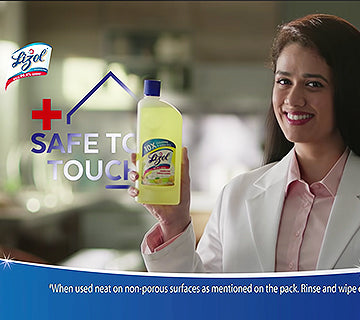 Protect your home from Covid 19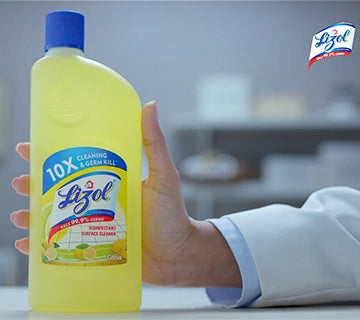 Keep your home safe to touch (Hindi)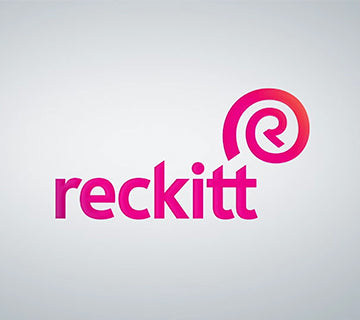 AT LIZOL WE CARE
10x better cleaning & germ kill vs phenyls and detergent
Leaves pleasant fragrance
Kills 99.9% germs & viruses
Powers through dirt and grime & leaves no harsh residue