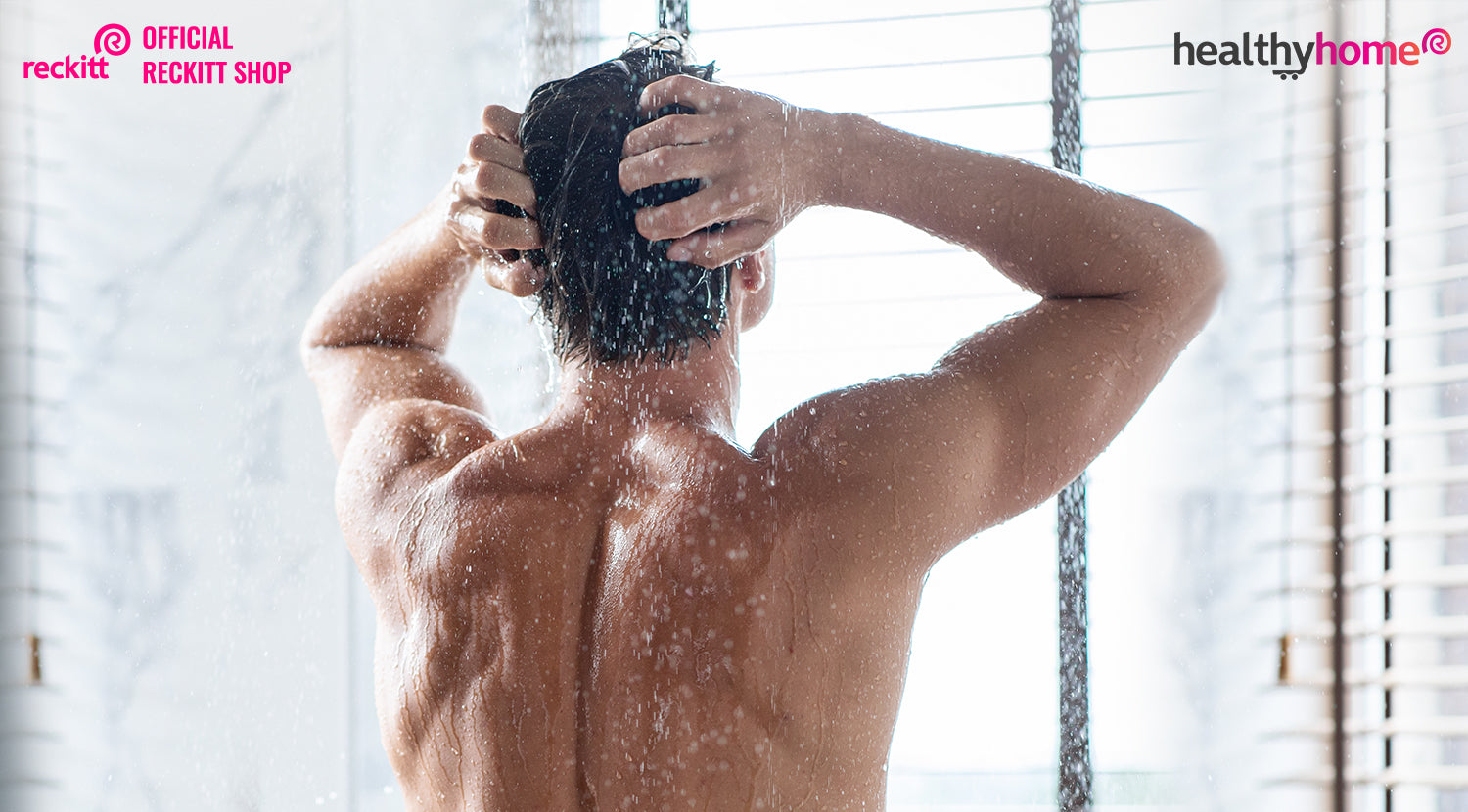 A Four-Step Guide to Follow to Use a Shower Gel the Right Way
It's time to switch things up if your everyday shower regimen consists of a morning shower to start the day or an evening bath to wash away the day's exhaustion. What if we told you that every shower you take has the potential to be more than a rinse-and-go experience? Switch to shower gels to make washing a rejuvenating experience. However, before you start fantasizing about having a relaxing shower with shower gels, make sure you understand how to do it correctly. The next time you go to the shower, keep these fundamental shower gel dos and how's in mind to get the most out of your showers.
The Dos and Don'ts of Shower Gel Use
Select a body wash that is appropriate for your skin. When you start using new skincare or body care formulation, it takes your skin 2-4 weeks to acclimatize and accept the change. Your skin may take longer to adjust if you convert from synthetic to natural products all at once. So look for ingredients that are familiar to your skin and have no harmful side effects. Most shower gels are designed for a specific skin type; read the label carefully and choose your gel appropriately.
Purchase a loofah
Loofah is excellent for exfoliating dead skin cells and keeping shower gel froth. Natural thread loofahs, hemp loofahs, or other ecologically friendly alternative are also good options.
Extensively scrub the area
You must brush any shower gels or body washes for at least 20 seconds on each body area for them to work and kill germs on your skin. Scrub the shower gel all over your body with a loofah to get rid of all the dirt and germs.
How To Use Body Wash Gel:
Step 1: Rinse thoroughly
Rinse your body entirely with lukewarm or slightly warmer water to produce steam in the shower. This will help open your pores and enable the benefits of your shower gel to penetrate deeper into your skin.
Step 2: Wash your hair beforehand.
Because everything from a shampoo goes down your body, washing your hair first and then your body is a no-brainer. Consequently, you should wash your hair first to eliminate any residue left on your skin from the shampoo and conditioner.
Step 3: Use your shower gel to create a rich lather.
Apply two teaspoons of body wash to your loofah and lather it well all over your body. The rich lather of a shower gel efficiently exfoliates and assists in the elimination of dead skin layers.
Step 4: Gently wash and dry the dishes
To prevent skin abrasions, scrub your whole body in gentle circular strokes. After you've completed bathing, use a soft towel to pat yourself dry gently.
I would recommend the Dettol Body Wash And Shower Gel. Dettol hygiene body wash gives you 12-hour complete odour protection with Dettol Bodywash.
Also, it's simple to use:
- Just take a small amount of Body wash gel in hands
- Apply on all the parts of the body and that's it
What are some of the components that might have a negative impact on our health?
Let's focus on the shower gel and hand soap for the time being since the list of additional personal care goods is almost limitless. The answer may be as simple as "simply read the label on the product," but many components are hidden on cosmetics labels for the advantage of the makers. Still, read the label for terms like sodium chloride, propylene glycol, polyoxyethylene, ethoxylation, laureth, and myreth, which may cause skin and eye irritation, nausea, vomiting, and respiratory track irritation, as well as impact the liver and kidney. Sodium Lauryl Sulphate is widely used in personal care products such as shampoos, body washes, toothpaste, liquid hand soaps, laundry powder, and detergents, as well as in industrial cleaners. Synthetic scents in liquid hand soap and shower gel have been linked to skin irritation and dryness. Another issue emerges when triclosan, a product, comes into contact with tap water. It decomposes into chloroform, a human carcinogen. When chemicals are combined with tap water or any other treated water, it may have the same effect as peeing in a pool; urine reacts with chlorine and other organic matter to form uric acid, which is poisonous. Because some of the products include heavy metals, such as those found in make-up, they pose a health danger, as metals are difficult to remove once they have collected in your body.