Airwick Room Freshener Gel
DESCRIPTION

About The Product
- Airwick scented gel contains natural essential oils.
- Neutralizes odours & provides up to 30 days of continuous freshness.
- Suitable for use anywhere: in-home, car, office.
- Adjustable lid to control level of freshening power.
- Available in 2 refreshing natural fragrances - Fresh Waters, Wild Berries.


More Information
- Airwick Wild Berries and Airwick Fresh Water Scented gel contains Natural Essential Oils which deliver an authentic and fresh experience.
- It neutralizes odours and provides up to 30 days of continuous freshness.
- Adjustable lid to control level of freshening power
- With the adjustable lid you can easily control the level of freshening power, making it suitable for use anywhere - in Home/Car/office etc.


Usage Information
- Hold the gadget with the foil on the front
- To activate it, pull one of the foil tabs. Pull out the second tab or both tabs for a stronger scent
- Place upright on the shelf or pull up the hook on the back to hang until the gel in this box runs out
SHIPPING & RETURNS

Delivery time: Please expect your order to reach you within 3-4 days for metro and 5-7 days for non-metro cities

Returns: You will be entitled to a 100% replacement in case you have received goods which are damaged or distorted. Returns must be initiated within 24 hours of receiving your order by either calling us or sending us an email.
FAQs

Q: How do you use airwick gel?
A: The Air Wick Gel Tin is loaded with natural essential oils and is a really easy way to bring lovely aromas into your house. Simply open the aluminium ring and adjust the lid to the desired aperture, and the oils' aroma will neutralise odours and provide freshness.

Q: How do air freshener gels work?
A: Volatile chemicals are used in air fresheners, which essentially implies that the molecules may quickly transition from liquid to gas. Our sense of smell is tuned at detecting gas molecules in the air than it is at detecting liquids.

Q: Is Airwick gel fragrance long lasting?
A: In your bathroom, Airwick Gel delivers a re-vitalizing experience. It contains two unique compartments with nature-inspired fragrances for up to 30 days of freshness. It keeps your bathroom smelling fresh for up to 30 days and resists smells.

Q: What makes AirWick Everfresh Gels unique?
A: Following are the effectiveness characteristics of EverFresh Gels that set it apart from other products in this category. - Freshness for your restrooms 24 hours a day, 7 days a week - Two chambers, each lasting 15 days, resulting in odour-free, pleasant bathrooms for a month. - A 33% increase in fragrance ( Vs. previous formula)

Q: How safe are Everfresh Gels to use?
A: Directions for use: - Only use as indicated - May cause an allergic reaction - Keep out of reach of children and pets - Avoid skin and eye contact - Do not place near a source of heat or direct sunlight - If swallowed, seek medical advice immediately and show this container or labels - This is not a toy

Q: How many variants or flavours of Everfresh Gels are available?
A: Fresh Waters Scented Gel and Wild Berries Scented Gel are two versions of Airwick EverFresh Gel that incorporates Natural Essential Oils, thus guaranteeing an authentic and fresh experience. It eliminates odours and provides freshness for up to 30 days. You can easily manage the level of freshening power with the adjustable lid, making it appropriate for use anywhere - at home, in the car, at the office, etc.

Q: Where can I find Everfresh Gels products?
A: Everfresh Gels are sold in stores across the country. You can also go to our website's Buy Online page.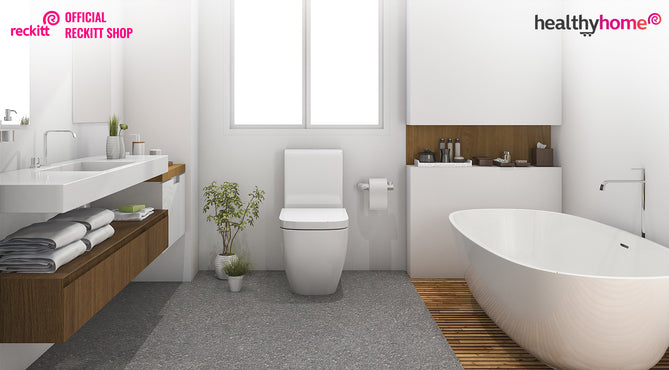 Your bathroom is one of the most bacterial breeding areas in the house, hence, it's critical to maintain it as clean as possible. But, as many people are unaware, a good cleaning isn't the only way...