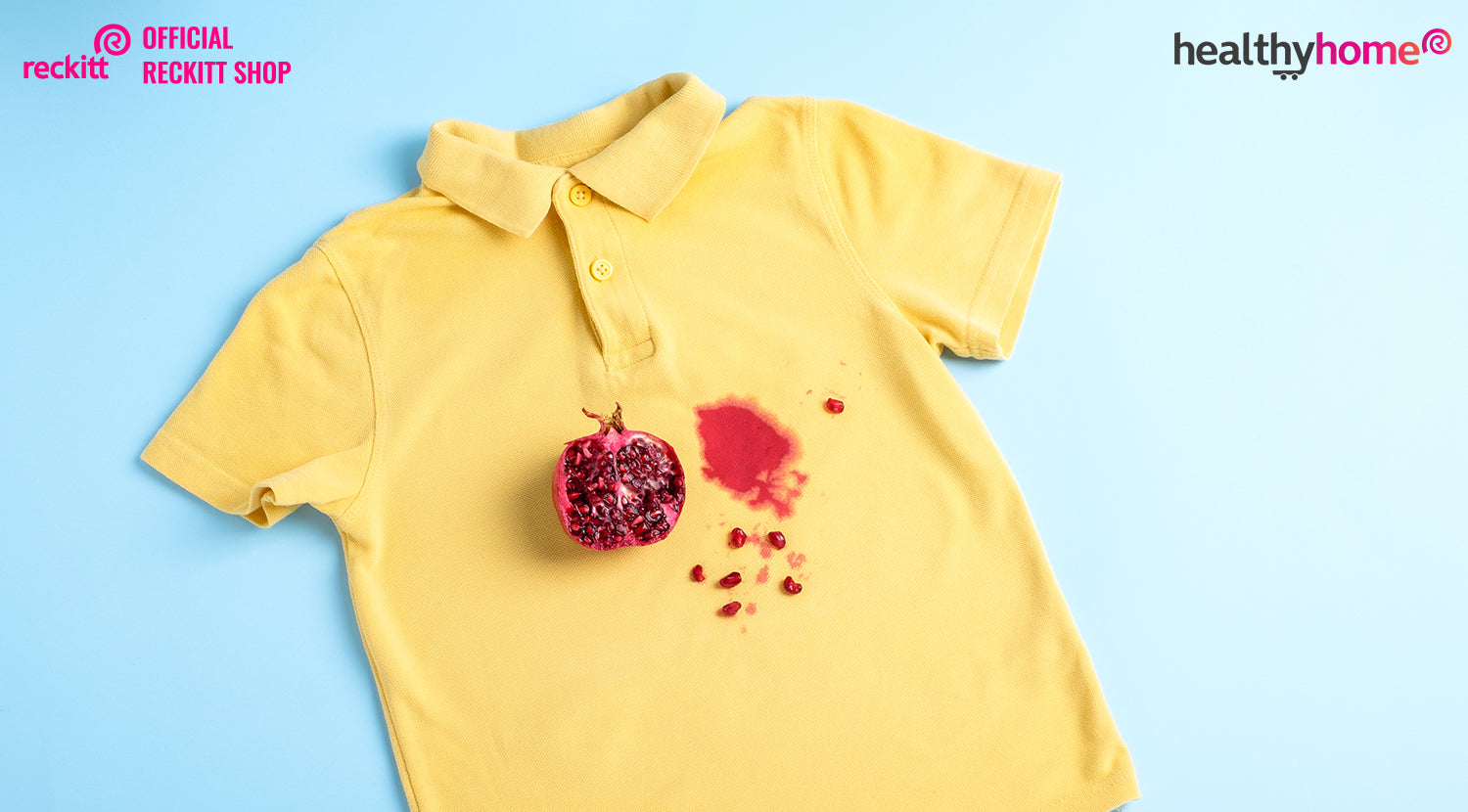 Guide To Get Rid Of Organic Stains
What Is An Organic Stain?
The term "organic stains" refers to stains that are caused by organic foods. By definition, all meals are organic because they are carbon-based and made up of cells that must be broken down, making them extremely resistant. These materials react with clothes in a different way than cosmetics or engine oil, adhering and coating them differently and containing a separate set of chemical components that must be broken down to remove the stain.
When we talk about organic foods, we're talking about foods that are grown or prepared in a way that preserves and enhances natural flavor and goodness rather than using preservatives and flavorings. However, it is these raw substances that generate the most bright and persistent stains, making these healthier alternatives a serious threat to clothing.
Types Of Organic Stains And How To Get Rid Of Them


Bathroom Stain- Never use harsh chemicals to remove unsightly mildew stains. Simply, add a 60 ml dose of Vanish Oxy Stain remover Liquid on the stain and then rub it for 10 minutes using the pod. Alternatively, you can combine equal amounts of organic white vinegar and water in a spray bottle, shake it well, then spray the stain. If it doesn't wipe up right away, reapply and let it sit for a few minutes before wiping it away. Spray your plastic shower curtain with borax and water once a week if it collects hard water stains or mildew. Scrub stubborn toilet stains using dry borax, then wipe with an organic vinegar and water solution containing a dab of organic vegetable-based liquid soap. This is also helpful when it comes to looking out for ways about how to remove rust stains from clothes.
Laundry Stain- Mix Vanish Oxy Styain remover powder with 1/4 cup organic glycerin and 1.5 cups water for everyday stains. Wash the garment as usual after adding the powder and liquids to the washing machine. Make a solution of equal parts water and organic white vinegar for difficult stains like rust, coffee, and ketchup. Allow the solution to soak into the stained area for a few minutes before laundering. Before putting the garments in the dryer, check for stains; if they're still present, repeat the process. Else, the stain will be heat-set and may be permanent after the clothing is put in the dryer. Stain remover for clothes is something that one should never compromise with while purchasing homecare items. This is also helpful while searching for ways about how to remove ink stains from clothes.


Kitchen Stains-Sprinkle the area with salt and moisten with lemon juice for minor stains on hard surfaces, such as spilled wine or tomato sauce. Allow it to settle for a few minutes before scrubbing until the stain is gone. Alternatively, use Vanish for regular and especially harder stains on sinks or stovetops. It can also be used to remove oil from the various types of oil stains on clothes.
Pet Stains- Soak up as much liquid as possible to get rid of the fresh pee stains on the carpet, then sprinkle the area with baking soda. Allow it to sit until all of the moisture has been absorbed by the baking soda, then vacuum. Scrub the area with salt or baking soda for urine or vomit stains on hard surfaces- coarse salt has more scouring power. Dry the area after rinsing it with club soda. Fabric stain remover can be used for this purpose as well. Organic milk can be used to loosen dried bloodstains, while organic toothpaste can be used to clean harsher stains off of hard surfaces.
Vanish provides a permanent solution to these stains through its variety of other products available on Healthyhome and makes the process of stain wash much easier. Cloth washing has never been this easy with Vanish's washing powders available in all sizes for catering to your needs. You can also explore a wide range of products related to personal care and home care needs for yourself and your family.