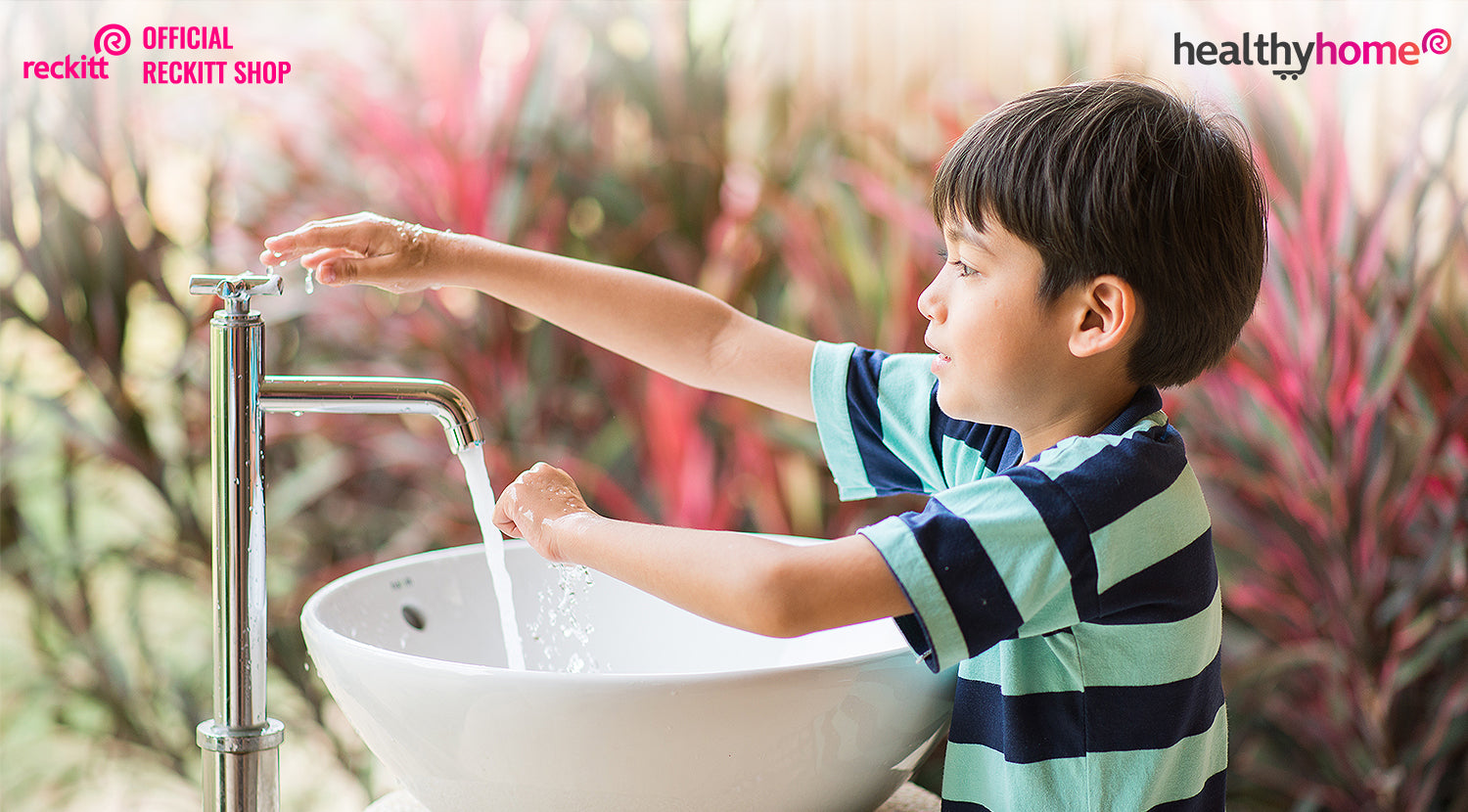 7 Ways To Make Handwashing Fun For Kids
Get the world ready for sharing toys, not germs, with this fun method for teaching hand washing.

When kids are in their play mode, they do more than just sharing toys – they exchange germs too. And while you are leaving no stones unturned to ensure that your child is safe from people who are noticeably sick, it's difficult to shield your child from everything – especially from the time they enter the age of play dates and daycare.

Fortunately, there's a simple technique that will help you in keeping your child healthy, everywhere they go: hand washing.

Hand washing is fast, easy - and if done correctly - the most effective method of keeping your children away from getting sick while they're outside. And a fun, kid-friendly hand washing station is one of the finest ways to inculcate proper hand washing practice.

These are our tips for building the ultimate hand washing station in your house:

Pick a Colorful Stool

Your toddler would be even more interested in wash their hands if they can avoid asking you to lift them up to do it. Spend in a small stool or two so that kids can wash hands by themselves. Try finding a one that has fun colors or images of their favorite cartoon character. Another route? You and your toddler can decorate a wooden one together.

Add a Timer

Right hand washing should include at least 20 seconds of scrubbing. However, when you're a kid, 20 seconds can seem like a lot of time. An engaging, 20-second timer can assist them in the countdown and the innovation of it will provide entertainment. Pick a multi-colored hourglass or kitchen timer in a bright color.

Make a Hand Washing Reward Chart

We all know kids are always excited about receiving rewards. That's how a hand washing chart can be really effective. Make columns every time your toddler would wash their hands (before and after meals, after using the toilet, etc.) and decorate it with them. Then, give your toddler a sticker every time they remember to wash their hands by themselves.

Foam it up

Everything becomes interesting for kids if it comes in foam. So, try looking for a hand soap or a sanitizer that comes in a foamy version.

Smell is the key factor

Whenever a soap smells nice, the motivation to wash hands automatically increases. There are chances that your kids would wash his hands and run towards you to show you how good it smells.

Automatic dispenser

Kids love magic, and when you are kids, anything that function in an unusual manner is magical. Your kids would love it when the soap comes out as soon as they place their hand under it. Just to show them the difference, you can demonstrate how an automatic and manual dispenser works. Another advantage of an automatic dispenser is that you don't end up touching the dispenser with dirty hands.

Make it entertaining

Buy soaps in fun shapes and see how washing hands becomes a fun activity. Sing a song about washing hands, which will help in increasing the length of scrubbing. You can also make them responsible by telling them that they are fighters, and they have to protect the community from germs.