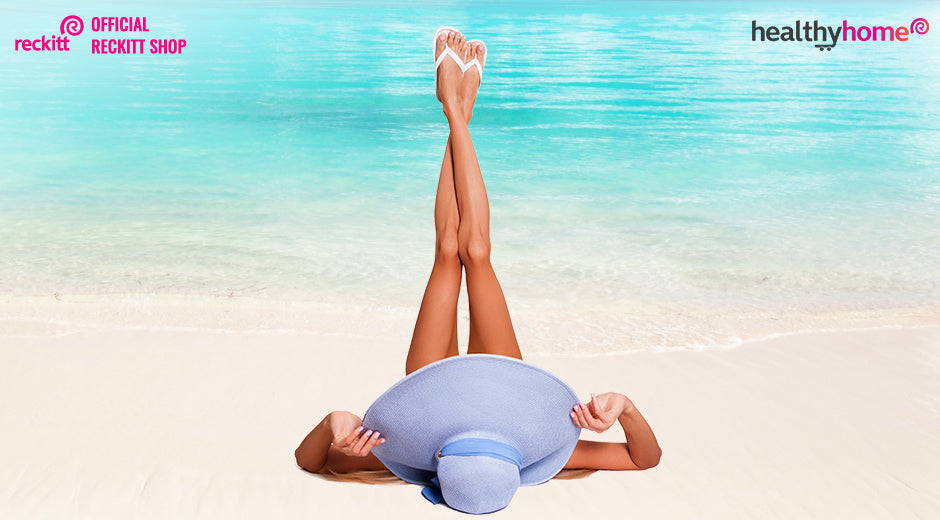 Veet Bikini Hair Removal Cream Solution
Summer means relaxing by the pool or taking a beach vacation for many of us, but it doesn't have to be the only time you think about cleaning up your bikini line. If you want a clean bikini line, being caught with one that isn't may be your greatest fear, but with Veet, you can always look your best.
Choose Veet products to feel confident and prepared, whether you want quick results when you're short on time or long-lasting hair removal that keeps your bikini region smooth for up to 28 days. At the very least, you may rest assured that your bikini line will be smooth, hair-free, and preened. Of course, you could go to a salon and have a beautician take care of it for you, but you might be amazed at how simple it is to get flawless results in the comfort and privacy of your own home.
Veet Hair Removal Cream
Veet Hair Removal Creams can be used along your bikini line, but avoid making touch with your private regions. The amount of time it takes to remove hair with our creams varies based on the product. Our normal and dry skin cream takes 3 to 6 minutes to work, while our sensitive skin cream takes 5 to 10 minutes. Before usage, read the precautions thoroughly and do a patch test on a small area of your skin to be treated. Follow the directions on the package carefully, and if no adverse reactions occur within 24 hours, you can continue to use the product.
Veet Wax Strips
Veet Wax Strips are one of the simplest ways to get the desired result at home because they are ready to use and may be trimmed to fit for more delicate regions to make waxing simpler. If you're interested in learning how to make different types of bikini lines using wax strips, please read this post.
How to prepare for a Bikini Wax at Home
Make sure your hair is at least 1.5 mm long before you begin; otherwise, the wax may not be able to grasp the hair effectively. Use a moderate exfoliant 24 hours before waxing to remove any debris or dead skin, and patch-test a tiny area of your skin to be waxed. Follow all of the directions on the package, and if no bad reactions occur, you can continue to use the product. Shower right before waxing and make sure your skin is completely dry. It's also a good idea to dust the skin with baby powder to help the wax adhere to the hair. This will aid in the absorption of any excess moisture or oils on the skin.
The Process of Waxing
Although Veet makes removing hair from your bikini region quick and simple, because this is such a sensitive area, it's essential to follow our helpful recommendations to achieve the best results. • Waxing should be done in a relaxing environment. To protect yourself from any potential mess, place a towel on the floor or on your bed. Sitting on the floor with your knees slightly bent and your legs turned outward is one approach. If you're doing your first bikini wax, have a mirror handy to assist you view those hard-to-see spots. • Apply the Veet Wax Strip to the desired region of hair on your skin and massage it in the direction of hair development several times to ensure that the wax adheres effectively. Hold your skin tight with one hand while grabbing the tab with the other. Pull the strip as rapidly as you can in the opposite direction of hair development, keeping it near to the skin rather than away from it.
Taking Care after the Waxing
To help calm the skin, use oil or cream without perfume for a little extra pampering. To preserve lovely smooth skin and minimise irritation, avoid using scented products for the next 24 hours after hair removal, as well as avoid going swimming, sunbathing, or using a tanning bed.