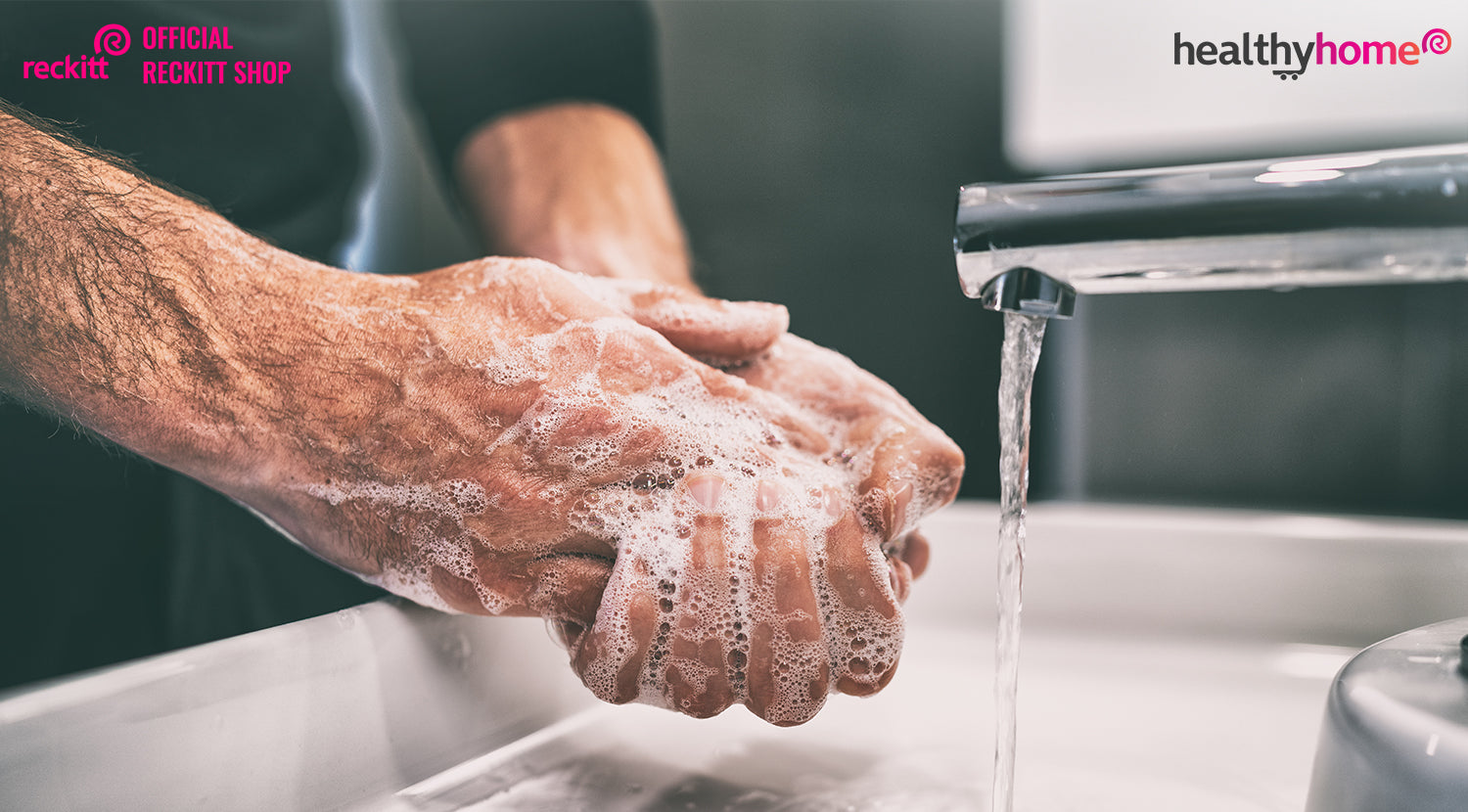 Why Using an Antibacterial Soap Can Be a Really Good Idea?
While you perform a lot of work with your hands on a daily basis, it's crucial that you maintain them clean and germ-free. In reality, the same may be said for the human body which not a lot of people may realize or pay attention too. This makes it absolutely necessary for your body to be clear of hazardous germs, grime, and particles when you shower. This is why using a good antibacterial soap is essential and will help you clean yourself. Not only that, but antibacterial soaps effectively deep cleanse the skin, unlike ordinary soaps or body washes, which only saturate. Antibacterial soaps eliminate body odor, prickly heat, and other skin problems. Hence, it's one stop solution!
What Makes Soap 'Antibacterial'?
A lot has been said about the benefits of Antibacterial soaps, but what exactly makes a soap antibacterial? Antibacterial soaps (sometimes called antimicrobial or antiseptic soaps) include chemicals not found in ordinary soaps. Many consumer products include such compounds, which are used to reduce or prevent bacterial infection.
"What is antibacterial?" you may wonder. You could be perplexed. It's basically a chemical that kills or reduces bacteria's development. Antibacterials are included in a wide range of products, including soaps, hand sanitizers, lotions, sprays, and even deodorants. Most liquid hand and body soaps include antibacterial chemicals such as alcohol or chlorine. triclosan or triclocarban are bacteria-killing chemicals included in antibacterial soaps.
Antibacterial agents are classified into the following:
Antibacterials that work fast, such as alcohol, chlorine, and peroxide, are included in many hand sanitizers. They're typically safe and efficient, leaving minimal trace and killing dangerous bacteria while leaving beneficial bacteria alone. The majority of antibacterial soaps include antibacterials that leave a residue. These newer compounds break down more slowly, leaving a deposit on the skin. They kill germs more slowly, which may allow resistant bacteria to develop.Antibacterial soaps and washes, whether used by customers at home or by medical personnel in hospitals, reduce or eliminate germs that might cause skin infections, digestive problems, and other widely transmitted illnesses.
These items are also required for the following tasks:
Persons who have frequent physical contact with people who are at high risk of infection, such as the elderly in nursing homes or the immunocompromised.
People who are infected with an organism that may be communicated by direct contact, such as diarrhoea, upper respiratory infections, or skin illnesses.
Food preparation workers, chronic-care houses, jails, child-care centers, and preschools are all sites where infectious disease transmission may occur.
Advantages of Antibacterial Soap:
It is helpful in preventing the spread of diseases in a health care environment while caring for someone with a weakened immune system.

It kills bacteria that are dangerous to humans.

Hand sanitizer is an excellent replacement for soap or water when you don't have access to either.

Hand sanitizer is available in compact travel sizes, allowing you to carry it with you wherever you go.
We recommend using the Dettol Original Germ Protection bathing bar. It offers Dettol's trusted germ protection against a broad range of hidden microorganisms. It cleanses and protects your skin, keeping you healthy every day. Dettol, reassuringly, protects you against a broad range of disease-causing germs and bacteria, ensuring that you stay sound and healthy. Dettol Original acts as a shield, providing all-around protection for your family. Now that you have or are considering to buy an antibacterial soap, it's time to check the following life tip!
How to wash your hands?
Warm water should be used to moisten your hands first. If there isn't any warm water available, tap water will suffice. Then, without putting your hands under running water, apply a hospital antibacterial liquid soap on your hands. Rub your hands with hospital antibacterial soap for at least 20 seconds. After that, rinse under running water.
Following these habits, using an antibacterial soap & an antifungal soap is the way to go towards safeguarding your personal hygiene.