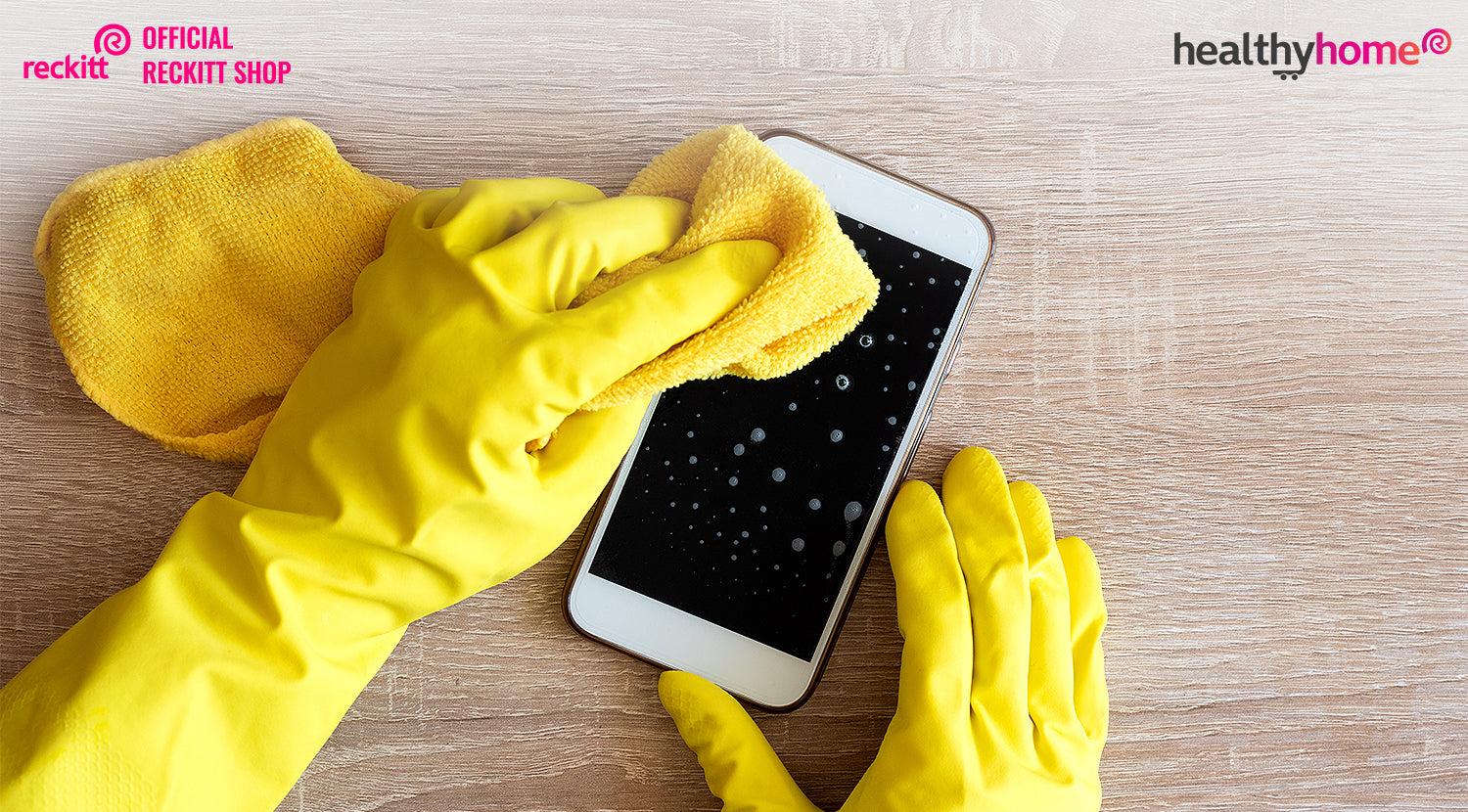 4 Tips on How to Safely Clean and Sanitize Electronics at Home
Keeping a house clean is difficult since some locations, such as your cellphone, are frequently disregarded. When it comes to cleaning, your cellphone, as well as your television remote, game controllers, and even switches, don't often get the attention they deserve. Cleaning and disinfecting electronics is an important step in protecting your family from microorganisms that cause illness. This task helps to prevent bacteria and viruses from infecting high-touch surfaces such as phones, laptops, and chargers.
Follow These Simple Actions To Keep Your House Germ-free
Gadgets
To avoid causing damage to the device, remove the batteries or switch them off.
Clean the surfaces first to get rid of any pollutants, dust, or dirt. You may do this by washing them down with a wet towel soaked in soapy water.
Then disinfect the surface by wiping it down with disinfectant wipes like Dettol Surface Cleansing Wipes or wiping it down with a disinfectant-sprayed towel.
Electronic Toys For Kids
Wipe the toy with a piece of cloth dipped in detergent and water, squeeze well. To take it a step further, apply antibacterial to the entire surface using a second cloth.
Wipe the toy again with a cloth dipped in clear water to remove any remaining detergent.
Your Mobile Device Or Tablet
Remove any cases or covers that your device may have.
Clean the screen, buttons, corners, and other areas where dust and lint collect.
To disinfect, soak a soft cloth in disinfectant-infused water for a few minutes.
Keep These Suggestions In Mind:
Make sure you don't drop any cleaning products on your electronic equipment. Know what to do if you find yourself in this circumstance.
It's best not to spray a disinfectant straight onto the device.
Visit healthyhome to know more about products that can help you maintain the health and hygiene of family. Explore more products related to personal care and health care from the convenience of your home.