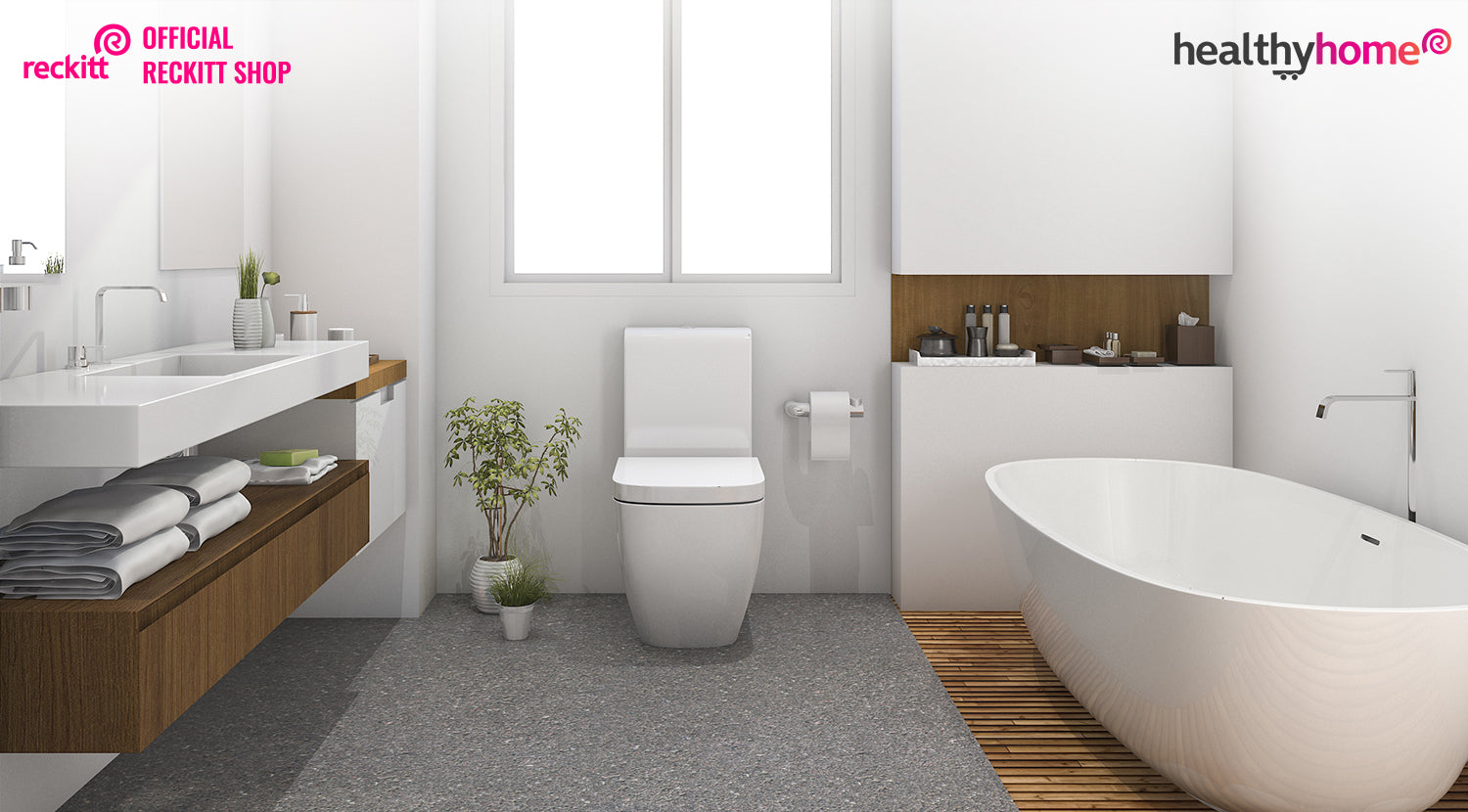 How To Make Your Bathroom Smell Good
Your bathroom is one of the most bacterial breeding areas in the house, hence, it's critical to maintain it as clean as possible. But, as many people are unaware, a good cleaning isn't the only way to keep your bathroom feeling fresh. Make sure you understand how to eliminate odors in the bathroom so that it is a welcoming and inviting environment for you and your family. Explore Airwick to get the best product with amazing combo offers on room freshener price.
Ways To Enhance The Fragrance In Bathrooms
Bathrooms may be a breeding ground for foul odors. It's crucial to not only maintain your bathroom clean but to freshen it up as often as possible, from using the toilet to grime buildup and damp towels left on racks. Fortunately, Air Wick room freshener provides all the fragrances you'll need to freshen up your bathroom.
Best Scents For Bathrooms
You'll want scents that are nice without being overpowering in your bathroom, as this might be a negative mix for rooms that are sensitive to a lot of aromas. Your bathroom is also your refuge, so consider aromas that may be used to create a fresh, spa-like environment with air freshener for bathroom and provide a clean, peaceful atmosphere for you and your family.
Lavender fragrances: As previously stated, bathroom odors should be light and mild, and what better way to achieve this than with a lavender fragrance? This can be achieved by utilizing a smell like Soft Cotton, which contains a blend of white flowers and water citruses. Lavender, on the other hand, may bring the crisp, chilly elegance of fine linen to life, with a fragrant hint of wild lilac. The automatic room freshener allows you to experience the beautiful fragrance according to your mood with an option to increase or decrease the level.
Luxury retreat: magine, your book is on the side, and your hot bubble bath is ready. All that's missing is a perfume that would transport you to a peaceful place and allow your mind to drift away from reality. Whether you're seeking Island Mango or Mediterranean Sun, our tropical scents room air freshener allows you to escape to that lush island oasis whenever you want.
Ways To Keep Your Bathroom Smelling Fresh
Every other day, clean the sink area in the bathroom. Sinks are the place where maximum germs try to find a hub, so keeping that clean becomes extremely important.
Every 3-4 days, wipe behind the toilet seat. While cleaning the inside part of toilet, we often forget the seats. This shouldn't be the case. In fact, disinfecting the toilet seats is equally important as cleaning the inside part of it.
A luxury scented fragrance diffuser can be placed on the sink. You can use our Airwick Essential Mist Complete Kit for a quick fix to eradicate odors and leave your bathroom feeling as fresh as possible.
Keep your towels dry. Wet towels often invite bacteria that ruin your bathroom and often lead to slippery surfaces and bad smell inside the bathroom.
Place aromatic soaps in the bathroom. The overall duration of using the washroom should be a good experience in itself. It shouldn't be ruined by any foul smell. Hence, placing soaps within the bathroom help create that vibe.
Using Airwick Freshmatic Complete Kit (Hills Of Munnar), is one such method to keep your bathroom smelling clean. You can build a barrier around the toilet bowl by spraying a few drops in it before you go. This will keep foul odors at away. Using fresheners for bathroom is the best way to do that. Toilet fresheners help immensely when it comes to dealing with such smell.
Ways To Get Rid Of Bad Bathroom Smells
Ensure that your bathroom is well ventilated-This may seem self-evident, but keeping the bathroom aired is an easy way to ensure a pleasant odor. Always keep the bathroom fan on or open the window after a shower or bath to allow the room to dry out. Because a bathroom is prone to a lot of condensation and a moist room will grow mold and a musty odor, make sure it gets the ventilation it needs.
Clean bathrooms regularly- If your bathroom isn't clean, it won't smell clean. Make sure you take care of all the things that can cause unpleasant odors, such as cleaning your toilet, shower, and sink on a regular basis and treating drains and blockages. The latter is necessary to maintain your bathroom smelling fresh, as drains may quickly develop an unpleasant odor. Also, given the types of items we place in our bathroom bins, they should be removed frequently — used cotton swabs, tissues, and other hygiene supplies should never be left for long periods of time. Room freshener spray can help in getting rid of this smell from the bathroom bins.
Smell of dirty bath towels in bathroom- Always keep in mind that leaving dirty bath towels in your bathroom will not only gather bacteria, but will also emit an unpleasant odor. Always hang your towels up as soon as you've finished using them to ensure that they dry completely and don't acquire a foul odor. After you've cleaned and dried your towels, arrange them in the appropriate location in your bathroom so that the aroma of freshly laundered towels may work its magic.