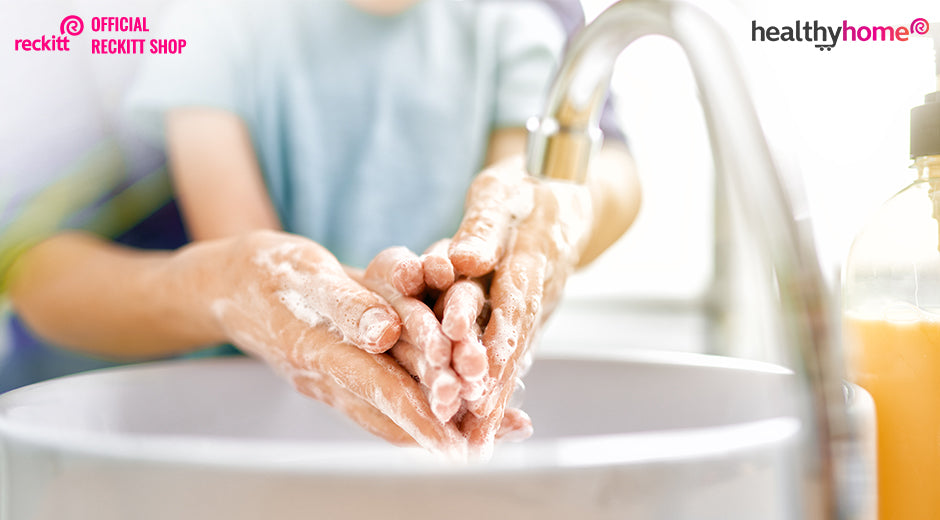 Tips to Boost Kid's Immunity with Personal Hygiene
When the monsoons hit, they provide a welcome break from the intense summer heat. However, it's crucial to think about the health dangers that come with their presence.Children are more sensitive to cough, cold, and flu when exposed to the rain. You must be thinking as a parent how to guarantee that your children are prepared for the rains. We'll show you how. Waterlogging is commonly associated with the monsoon season.
Creating Awareness About Types of Hygiene
Toilet Hygiene
Teach your kids to wash their hands after using the restroom, ideally using Dettol Antibacterial Soap.
Shower Hygiene
Using an antibacterial soap or a Dettol body wash to wash away the dust and dirt, as well as any extra sweat accumulated on the skin due to humidity, is beneficial.
Nail Hygiene
Nail cleanliness is important since nails are a breeding ground for germs and bacteria, making uncut nails dangerous, especially when eating. Nails that are properly cut can assist to lessen this danger.
Hand Hygiene
When your children play in the rain, they may return home with disease-causing germs on their hands. These can quickly enter your child's body through their mouths, noses, or eyes. As a result, hand washing should be taught early on so that your child may learn to do it both before and after eating. The significance of hygiene cannot be overstated. Maintaining personal hygiene will keep your children healthy and prevent environmental factors from affecting their immunity. You might begin by teaching them the fundamentals of cleanliness. This will ensure that your children remain healthy all year long.
Children enjoy splashing and playing in this water, unconcerned about germs, insect and mosquito larvae, or other disease-causing bacteria. Do not allow your children to enter this water since any scrapes or bruises on their skin could become infected with these germs. As a result, it's critical to instill in your child the value of personal hygiene. Kids' personal cleanliness goes a long way toward keeping them germ-free.