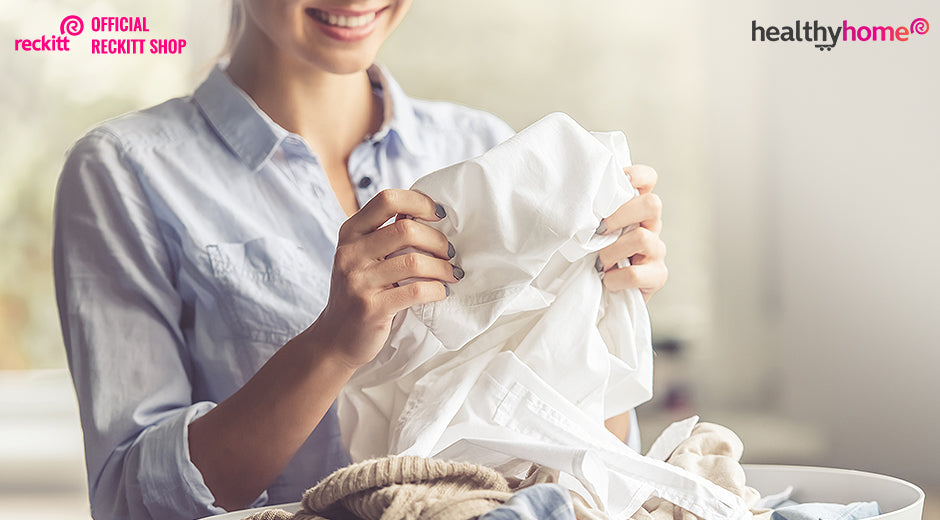 Top 5 tips to keep your Whites, Stain Free
For both men and women, mood-lifting whites are an essential element of any summer outfit. However, when the weather begins to warm and we are forced to deal with sudden and unexpected rainstorms, it becomes more difficult to keep them clean. Learn how to take care of yours by reading the article below.
Washing with Vanish
While most people believe that dry cleaning is the greatest option for whites, it is really preferable to do so yourself. A quality cotton shirt should be washed at 40 degrees, but make sure you read the label and are aware of any information specific to your fabric. Fashion whites have some or the other details or embellishments that come in the way of your washing. Also, never mix your whites with coloured clothes while washing – it makes them look tired and dull.
When washing, avoid using bleach since it will turn your favourite shirts or bras yellow. Using a scoop of Vanish Oxi Action Powder to keep your clothes white is a great method to do so. It has a unique solution that not only repels stubborn stains and grime, but also brightens your whites by up to three shades without harming the fabric.Before washing your shirts or blouses, make sure the buttons are unfastened because the pressure in the drum might loosen the stitching. Also, to minimize creases, consider drying your garments on racks.
Ironing the Clothes Correctly
If you want the best results in the least amount of time and with the least amount of stress, invest in a decent stem iron. The steam permeates the cloth and helps to soften stubborn wrinkles, making them simpler to remove. Steam irons are ideal for delicate things since you can choose between a minimum temperature setting and a maximum steam setting. If your shirt is composed of stretch material or has a long sleeve, don't iron using on temperature too hot.
Storing the Clothes Right
To avoid colour rub from dark garments, try to keep all of your whites together in your closet. If you're short on room, search for goods that can be stored in drawers. Collars and sleeves might be damaged if clothing is packed too tightly together.
Protecting the one You're Wearing
It may seem obvious, but you'd be surprised at how many clothes get ruined as a result of negligence. If you're cooking with oil or drinking a glass of red wine at home, use an apron or a sweater to preserve your whites. The same is true when it comes to protecting your pearly whites when on the road. If you go by bus or train during rush hour, try wearing a light-weight shirt that won't keep you too warm but will protect your whites from unpleasant stains and grime.
Treating Stains on Clothes
It's obvious that staying stain-free is difficult. Whether it's a spilled food sauce or the inevitable yellowish sweat stains that come with wearing whites in hot weather, there's a lot you can do to get rid of them. When it comes to removing tough stains off collars, cuffs, and underarms, a stain remover like Vanish is crucial. Apply some of the stain remover to the target areas with a toothbrush before washing, but don't massage too violently or you'll wind up harming the fabric.