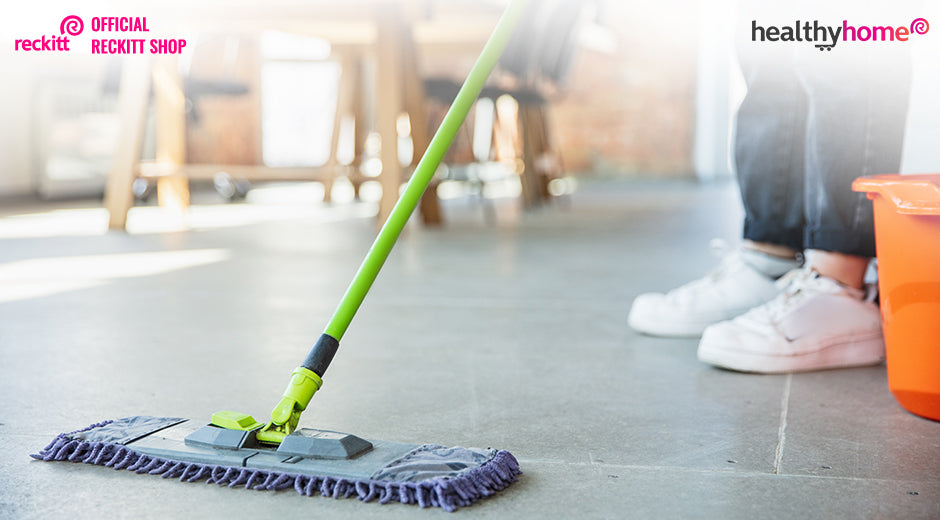 How to Clean Cement Floor with Lizol Surface Cleaner
There is no such thing as a maintenance-free flooring material, and cemented floors are no exception. Indeed, you may have noticed white spots on cement floors on a regular basis. Efflorescence is a chemical process that produces these. The calcium hydroxide in the cement interacts with carbon dioxide in the air to generate water and calcium carbonate salt, which results in white stains.
Tips to make residential cleaning fun
You'll require a cement expert, such as Lizol Cement Surface Cleaner, to get rid of them. Its three-in-one power penetrates the pores of the cement floor, dissolves, and removes white stains, and kills 99.9% of germs.
To get visible benefits, use daily for 6 days as directed on the package.
How to use:
Take 16 ML (one capful) diluted in 3 liters of water
If necessary, use a tidy solution to remove stubborn stains.
Use the surface cleaner only for its intended use and in no other way.