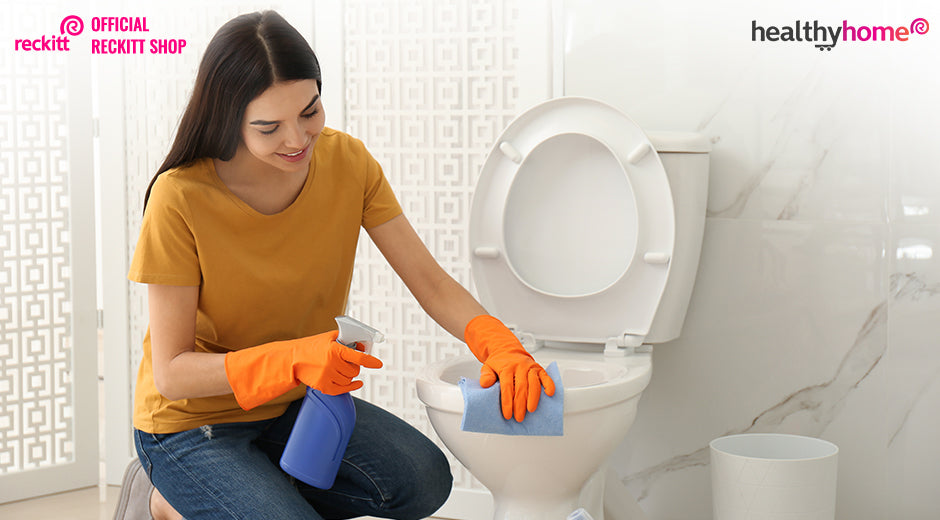 How to make your Bathroom a Happy Place
After a long day at work, the restroom should be a relaxing retreat rather than a source of further stress! Learn how to transform your bathroom into a relaxing haven. Everyday life may be stressful, but making time for little personal pampering will help ensure that it doesn't get the best of you. Before you spend money on expensive spa services, consider these suggestions for creating your own at-home relaxation area. You've worked hard for it.
Clearing the Mess
It's difficult to relax in a messy bathroom, just as it's difficult to cook in one. If there are any moist towels or bottles of shampoo or shower gel lying about, try to put them away in a cabinet.
If you're short on storage, try investing in some stylish cabinets that keep things organised without detracting from the look of your bathroom.
The Power of the Harpic Bathroom & Toilet Cleaner
Nothing beats a sparkly bathroom to lift your spirits before you unwind. Allow Harpic to assist you with our sophisticated cleaners. Cleaning time may be cut in half by using the appropriate product, allowing you more time to rest.
Harpic Bathroom Cleaner can be used as a tile cleaner, basin cleaner or even for floor cleaning in the bathroom area. It also gives your bathroom a pleasant fresh fragrance. Harpic Bathroom Cleaner is safe to be used on most bathroom surfaces including Tiles, Taps, Tubs & Shower panels, Ceramic surfaces, Stainless steel and Granite Surfaces. Do not use it on Aluminium, Brass and Copper. Always spot check on a small, hidden area before using.
Cleaning the toilet is often the most hated and one house chore that tops the list of the worst house chores we have to complete. But an effective, reliable, strong and disinfecting toilet cleaner can make a big difference in getting this chore done with lesser frustration and quicker results. Harpic is one such product that can make your toilet cleaning task a little less annoying and tiring. It's quick action and superior results are unbeatable!
The Magic of Fragrances
Certain fragrances might quickly make you feel calmer. To add to the ambience, put some scented candles or fragrance sticks to your bathroom. A burner for aromatherapy is also a nice touch. Inhaling the vapour from lavender essential oil is claimed to balance the mind and body by calming and slowing the nervous system.
Natural Healing
Nothing beats a relaxing soak in a shower room. It improves blood circulation and relaxes the nervous system. Many high-street health stores sell some wonderful herbal shower products. You can use them for a great experience.
So, there you have it: all the tips you'll ever need to turn your bathroom into a relaxing retreat. So, what are you waiting for? Get started on the ideal experience!