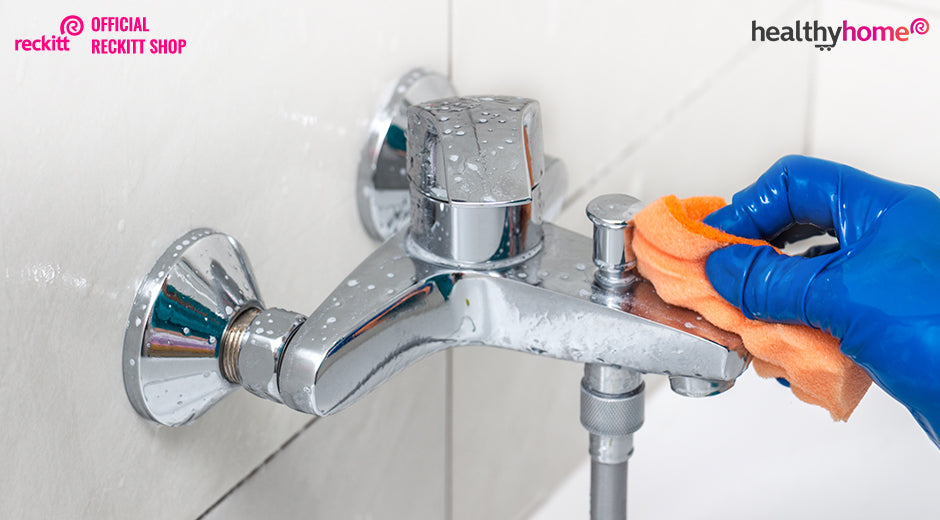 How to remove limescale in bathroom with Harpic
Is there an issue with limescale? There's no reason to be concerned! Here are a few tips to help you keep it under control. If you live in an area with hard water, you're probably well aware of the milky deposits that stain your sparkling taps and form in your bathroom. Continue reading to learn more about the dreaded calcium carbonate – often known as limescale – and what you can do to avoid it.
Where to find Limescale?
Limescale appears as a dirty, powdery residue in areas where water gathers in your home. This can be found on or around faucets, toilets, sinks and baths, shower screens, and even mirrors. We've all seen it and spent many hours attempting to make it vanish!
Why is it bad for Health and Hygiene?
We understand that it doesn't appear to be particularly appealing, but there's more to it than that. When hard water becomes extremely hot – such as during a shower or bath – it evaporates, leaving a highly tenacious residue behind that can clog shower heads and faucets.
Limescale may also form around the toilet rim, so even if you just notice a few flecks of it, it could be allowing considerably less water into the bowl with each flush. That may lead to a slew of issues with clogged toilets, and it's also unsanitary.
How to remove limescale?
You don't have to rely on endless hours of scrubbing or old tales like cola and vinegar to get rid of limescale any more. Harpic's bathroom and toiler cleaning product line may significantly reduce cleaning time, allowing you to focus on other tasks.
Handling Toilets
1. Remove Stubborn Limescale
Harpic Power Plus can accomplish that with ease. Unlike bleach, which just eliminates the colour from limescale, Harpic removes all build-ups from your toilet. Take a look at our Harpic Power Plus liquid and see for yourself!
2. Get Under the U-Bend
Harpic Power Plus Tablets remove limescale from the toilet's difficult-to-reach U-bend. Simply place one in the bowl and relax with a cup of tea while it does its magic. If you own a house with a septic tank, you'll be relieved to learn that these can be safely used to treat tanks as well, saving you money on regular removal fees.
So, there you have it: all the tips you'll ever need to get rid of the irritating Limescale problems in your bathroom.